SONOCO PRODUCTS Company
Sonoco is a $5 billion global provider of consumer packaging, industrial products, protective solutions and display and packaging services.From our headquarters in Hartsville, S.C., and more than 330 operations in 34 countries, we produce packaging for a variety of industries and many of the world's most recognized brands, serving customers in 85 nations.
The Sonoco Products Company divides the world into three regions of the Americas, Europe, Asia and Oceania, and each region is managed with a management company.
Sonoco Asia L.L.C, which manages the Asian region, manages individual companies in China, Taiwan, Thailand, Malaysia, Singapore and Indonesia. And we also share this company.
There are 18 bases and it deals with industrial paper tube, protective package, consumer package, flexible package, package design etc.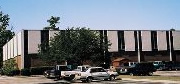 SONOCO Headquarters