Greetings from President
Greetings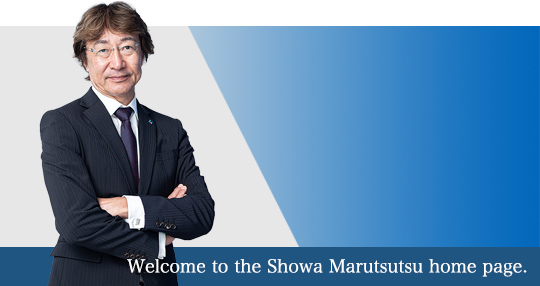 Showa Marutsutsu technology oriented company established in 1923 has been manufacturing and selling for more than 95 years the high quality paper tubes fitting to the demand in ages for such as dry batteries, textiles/films, food wraps and paper cans in order to enrich the quality of social life.
It has the corporate culture which tries to introduce only-one products in the market leading the industry such as wet tissues branded as "Papier" and self-heating can for Japanese Sake drink.
Products line-up has been increased and widen by meeting the market demands such as variety of paper tubes , precise molded plastics for medical use manufactured in clean room and environment friendly paper palettes etc.
"Showa" of our company name "Showa Marutsutsu" means the era in Japanese history when people work so hard and live vigorously.
Showa Marutsutsu keeps improving day by day to be the company appropriate to this era keeping Showa's virtue, supple-mind and thankful-heart in mind.
---
January 15, 2020
Yoshihiro (Yoshi) Yuasa
President
Showa Marutsutsu Co., Ltd.
---
Profile
| | |
| --- | --- |
| 1983 | BA in Precision Engineering, Kyoto University, Kyoto, Japan |
| 1983 | Join Matsushita Electronic Industrial, Co. (Panasonic) |
| 2007 | Director of Projector Division |
| 2010 | Executive Vice President of Panasonic North America |
| 2012 | President of Panasonic Healthcare Corporation of North America |
| March, 2015 | Join Showa Marutsutsu Co. as a managing director |
| October, 2015 | President of Showa Marutsutsu Co. |