Greetings from President
Greetings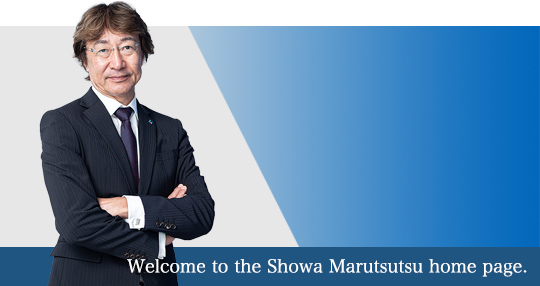 For 100 years since its establishment in 1923, Showa Marutsutsu and its group companies have developed and manufactured a wide variety of packaging in niche fields, focusing on paper tube-related and plastic products.
Most of our products are used for industrial purposes, such as cores for film, fibre, paper, etc., and industrial containers, and are not visible to our customers. Yet, all of our products are the result of our company's commitment to continue the legacy of ongoing development.
Not only have we made use of our experience and engineering expertise to respond to challenging requests from our customers, we have also created many new unique products.
As we head into the future, we will continue to create more environmentally friendly and sustainable packaging in keeping with our role as a development-oriented company focusing on SDGs.
Our greatest concern in sales activities is to improve customer satisfaction. We will address issues and customer needs with care and sincerity to ensure 100% customer satisfaction.
In addition to contributing to the betterment of all of society through our products, we are also committed to health and productivity management for the well-being of our employees.
We consider the well-being and happiness of our employees who have come together as part of our 'big family' to be of the utmost importance. We wish to continue to value our comradeship and will grow to mature aiming for a better company. We appreciate your ongoing support for the Showa Marutsutsu Group.
---
August,2022
Jun Sato
Chairman & President
Showa Marutsutsu co., Ltd.
Showa Products Co., Ltd.
---