Pursuit of Solutions
To the Solution Business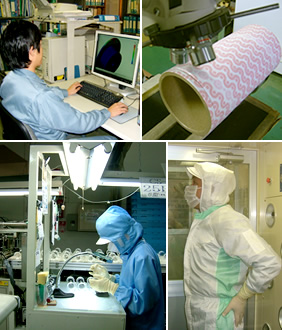 Showa Marutsutsu Group, has been evaluated as a development oriented "Packaging Supplier". We will provide the best suitable proposal for our customers with our strong production system.
We have established strong partnership with various industries with our original processing technologies, accumulated experiences and know-how.
We are proud of our strong product development capability and our capacity for R&D, including fundamental research of the environmentally friendly materials, capability to design various production equipments and to provide the necessary materials and parts to satisfy our customer's needs and so on. Our product line, provided through uncompromising quality control system, has been highly evaluated in a wide variety of industrial segments.
---
Showa Marutsutsu Group solves your business with our mostly suited and effective proposals.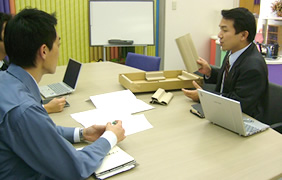 We sincerely respond to the demands of the customers, through intimate communications from a stand point of views of the customers. Diversified locations enable to provide flexible and high-level production support and speedy sales response, as a basis of partnership with our customers.
With in-depth understand of customer's needs, we will satisfay the demands of the customer through strong teamworks.