Acquisition of ISO9001 certification
Acquisition of ISO9001 certification
By means of designing package/optimum functionalities, manufacturing technologies making full use of material physical properties and basic material studies, we're coming up with new unique products with our proprietary know-how and technologies. As a high-quality producer, with the comprehensive power and soft conception, we are at full-speed of generating the only-one packaging products.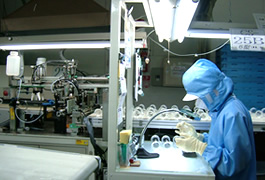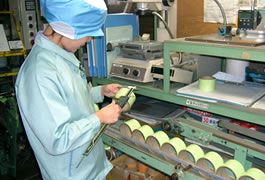 Policy on Quality Management
Showa Marutsutsu Group is progressing toward the corporation that develops products with the quality of superiority. We constitute total quality system and organization which embodies the high quality brand image of "Made by Showa".
---
Action Policy on our Quality Control
We maintain provision of products/service in high level, to satisfy our customers,.
We establish, maintain and constantly improve Quality Management System.
We comply with lows/rules/agreements on quality.
We set-up and achieve criterion on quality Controls.
We achieve speedy solutions to quality issues by establishing products traceability.
We advance quality improving activities through best-quality initiatives run by all office staffs.
We educate and level up awareness and understanding on quality, through seminars and training.
---
Status on ISO9001
QUALITY is always our priority and challenge.
In order to improve customer satisfaction, we strive to expand
the activities in the market pursuing good products that can
contribute to the development of customers in all phases of quality,
price, performance.

All sales offices, manufacturing sites and subsidiaries of
Showa Marutsutsu Group have acquired ISO 9001 certification.

Applicable standard: JIS Q 9001: 2015 (ISO 9001: 2015)
Registration number: QC20J0017